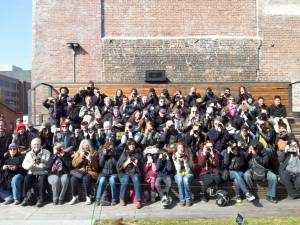 Use one or more of the prompts below to inspire one or more character stories:
Write a story with the scene depicted by the photo at top of this post, "New York #flickrmeetup – Come and meet us at the High Line!" (Click for a larger view.)

Write a story with a character who periodically lapses into talking like a mobster (or in baby-talk, or in the voice of Sylvester the Cat, etc.)

Write a story about loving your enemies.

Write a story that involves mass transit.
Please comment below with a link to your story!
Keep writing!
-TimK