About bethestory.com
Be the Story is a site about how to write fiction, storytelling principles and techniques, what makes us like certain stories (or not), and how to become the writer you want to be.
The easiest way to get ongoing posts from this site is to subscribe.
Check out the list of posts at the bottom of this page for some starting places to go on the site.
What is the most important thing an aspiring writer can do to improve his skills?
The common wisdom–and you may have even heard this before–is that if you want to be a writer, you need to write, write, write, and write some more. And then when you get done with that, keep on writing.
This isn't exactly true. Well, it is true that if you want to be a writer, you need to write. Robert Heinlein said that if you want to be a writer, first you must write. Then you must finish what you write. Then after it's done, you must not go back to tweak it unless an editor asks you to (as a condition of publishing it). With just a few minor tweaks for the digital age, I believe Heinlein's advice still holds. The first thing you need to do to become a writer is to write
But that wasn't the question. The question was what does a writer need to do to improve his writing? If all you do is write, write, and write some more, you may become prolific, but I doubt you'll become a better writer. Rather, you'll just keep churning out the same crap that no one wants to read.
I've talked about how to become a better writer. The short answer is that if you want to be a better writer, the most important thing you can do is to read.
And not just to read and to keep on reading, but to discover what you like to read, and why you like to read it. Then take the essence of what you like to read and imbue your own writing with that same essence.
That's what this site is about.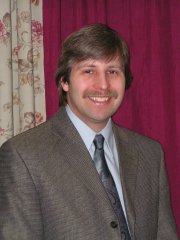 J. Timothy King,
writer and story consultant
Be the Story helps you write a story, and helps you write better stories.
I'm continually posting to BeTheStory.com:
Advice on how to tell a story, whether you're a beginner or an old hand.
Tips and tricks to make your characters stand out, your plots engrossing, your writing exciting..
Story ideas, character ideas, plot ideas… and ways to get many more ideas.
Techniques you can try to make writing easier, faster, and more enjoyable (without sacrificing quality).
Links to and discussion of useful writing tools and resources.
Review, analysis, and discussion of novels, movies, TV shows… radio plays… video games… any media in which a story is told.
Fun posts about novels, movies, and TV shows.
Posts exploring how stories are used in a variety of contexts (not just fiction) and media.
Editorials and true stories on writing-related subjects.
The Carnival of Storytelling, with posts from around the Internet.
… and anything else related to stories and storytelling.
---
How to get new posts from BeTheStory.com.
Of course, you could come back to the site every day to see if something new has been posted. But the easiest way to get ongoing posts from this site is to subscribe via RSS or to enter your email address and click the button below to get free email notices:
(Posts by email are provided by FeedBlitz.)
---
Check out these posts.
If you're a first-time visitor, here is a "short list" of posts that may interest you…
Writing tips, tricks, and ideas
» What Is a "Story"?
» 100 Free Fictional Character Ideas
» The Secret to Naming Characters
» How to Build Up Complexity with Layers of Story
» Great Characters and How to Make Them
» The Real 7 Steps to Becoming a Better Writer
» How to Beat Writer's Block: The Definitive Course
Discussion and Editorial
» A Writers' Rant by Harlan Ellison
» Why Grey's Anatomy Is Great Despite All the Sex
» If You Think Sylvia Plath Was Crazy, Think Again
» Gilmore Girls Saved My Day
Fun "Top 10 Best Things" Movie Reviews and Drinking Games
» The Lake House Top-10 Review
» Kickin It Old Skool Bottom-10 Review
» I'm Reed Fish Top-10 Review
» The Dr. House Drinking Game
» The Dr. Temperance "Bones" Brennan Drinking Game
Review and analysis of novels, movies, radio plays, video games, etc.
» The Sisterhood of the Traveling Pants (the movie)
» Firefly and Serenity
» The Investigation by Stanislaw Lem
» Peanut Butter and Tofu on Jewish Rye (the online radio play)
» The Goat in the Grey Fedora (the online game)
» A Certain Slant of Light
---
The podcast music
The be the story theme song is "Dystopia (part 1)" by yours truly, Tim King. The bumper music is by Derek K. Miller.